the SEIP®:
An EQ assessment


Based on more than 10 years of research, the Social and Emotional Intelligence Profile (SEIP)® is the most comprehensive, statistically-reliable, scientifically-validated instrument on the market today. It's presented in the model used by 75 percent of Fortune 500 companies.


The SEIP® measures 26 competencies identified as critical in socially and emotionally intelligent individuals, families, teams, and organizations.

The assessment results are delivered in a 40-page report that describes in behavioral terms what it looks like when an individual has the social and emotional intelligence skills and when they don't. Additionally, it provides developmental suggestions including actions steps and plans.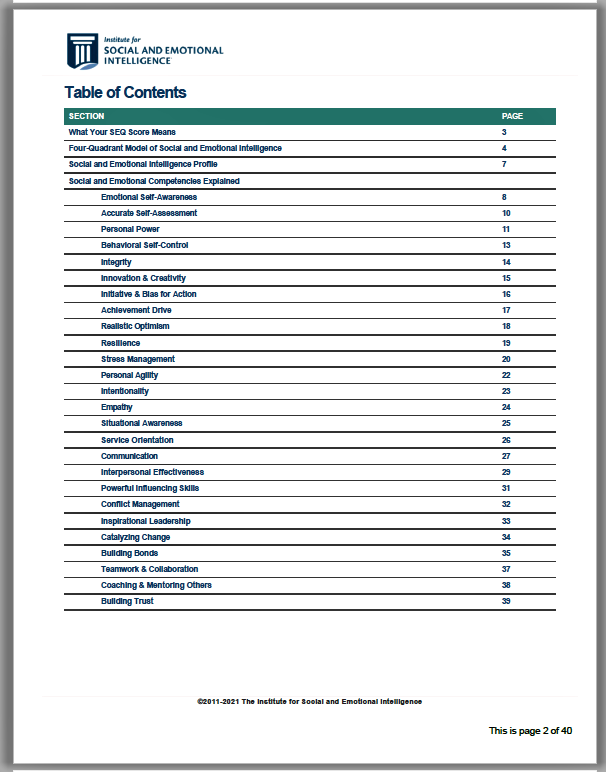 Sue Hurst
As a coach, I've been privileged to work with amazing people: ministry leaders, educators, entrepreneurs, creatives, and other coaches.

Before coaching, I was in ministry; before ministry, I owned a destination gift store. In each case, my goal has been to serve.

Coaching and courses are tools to bring my clients clarity to see their strengths, to release their blind spots. That brings joy and freedom.
Created with